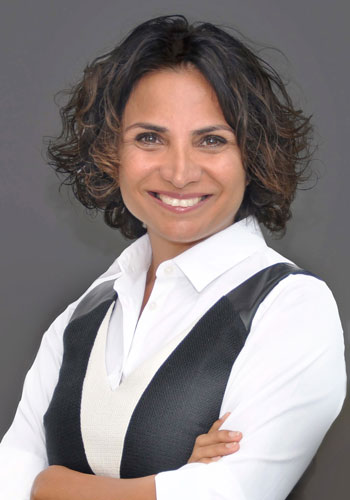 Aparna Verma, the CEO of Scholars International Group, has committed her life to providing quality education for the youth of the UAE.
Since taking over Dubai Scholars in 1984, Ms. Verma has lived her life facing challenges, taking risks and being an outlier. She has followed her passion for endowing younger generations with the skills of grit, perseverance and confidence. This desire originates from her own personal experiences when at the age of seventeen, she was thrust into the role of the family matriarch after her parents' untimely passing.
Ms. Verma has been the architect from operating a small local nursery to creating an educational platform delivering high quality and powerful learning experiences to nearly 3,500 children every year. Her efforts and her journey have been recognized including an acknowledgment as the Arabian Business Woman CEO of the Year.
Ms. Verma holds a BSc. degree from Georgetown University and has continued her education, attending the Principals Center at the Harvard Graduate School of Education as well as a degree from New York's Parsons School of Design.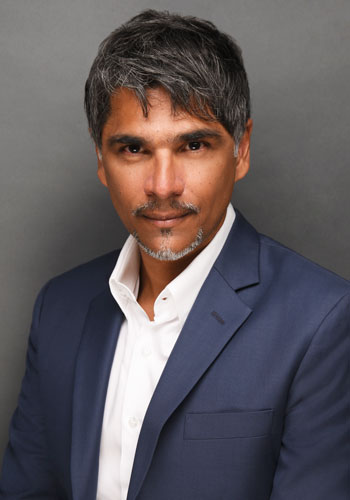 Kumar Verma is the Chief Operating Officer of Scholars International Group. He oversees the day to day operations as well as future project initiatives.
Prior to joining Scholars International Group, Mr. Verma was the President of Digital Root, Inc. a pioneering online advertising and technology company based in New York City. Mr. Verma oversaw the development of a revolutionary self-service advertising platform that enabled smaller businesses to participate in the benefits of online advertising. Affiliate divisions in Mumbai and Dubai oversaw one of India's earlier social media networks as well as a MENA online brand network. Mr. Verma was also a founding member of the New York Angels, a globally recognized angel investment group.
Mr. Verma has acted as a mentor, judge, moderator, host and speaker. He holds a BSBA from Georgetown University as well as a leadership certificate from the Harvard Graduate School of Education.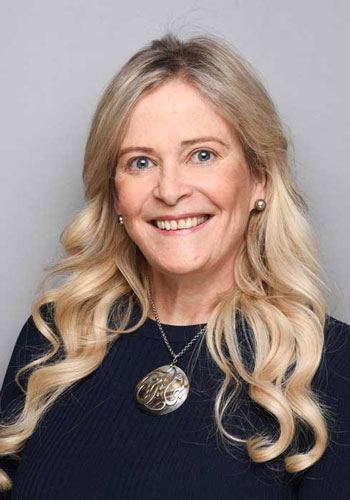 Executive Principal and Governor for Safeguarding & Inclusion
Janet O' Keeffe is the Executive Principal & the Governor for Safeguarding and Inclusion across all Scholars International Group (SIG) schools. Her role is to support and hold school leadership to account in realizing the school's improvement plans while fulfilling the school's vision and mission as the leading progressive school in the UAE. Prior to joining SIG, Janet was the driving force leading accrediting qualifications and growth of the Fortes schools in Dubai, as well as the chain of Jumeirah International Nurseries. She has lived and worked in Dubai for 20 years. During that time, she has taken on multiple leadership positions including Head of School, Head of School Operations and Corporate Advisor. The schools she oversaw achieved very good and outstanding inspection ratings from the KHDA and are recognized for delivering innovative curricula in the UAE.
In her new role at SIG schools, she will work closely with senior leadership teams to ensure that our schools achieve the highest standards and accreditation ratings in each area of school life and academic curriculum.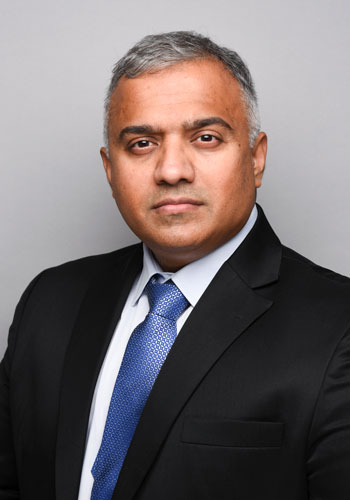 Dileep Menon, Director of Operations, oversees operations and campus improvements across Scholars International Group portfolio of schools. Prior to his move to Dubai, he headed Indian operations for the parent company. Working closely with school leadership and administrators, he will ensure each school's ability to meet current and future operational, administrative and facility challenges.

Dileep holds an MBA from the Manderson Graduate School of Business at the University of Alabama in Tuscaloosa, USA, and a Bachelor of Engineering (B.E.) in Industrial Engineering from the Kolhapur Institute of Technology, Shivaji University, India. He brings vast experience across several industries including education, financial services, real estate, and hospitality to SIG management and operations.
Shubhi Gupta is a senior finance professional with 17 plus years of experience in banking and consulting in UAE and India. Her areas of expertise include Corporate finance strategy, funding, capital planning, and financial risk management.
Prior to joining SIG Education, she was a partner and a co-founder of a boutique corporate finance advisory, specializing in the education sector and have consulted a number of education groups in the region. Previously, Shubhi has also worked in the Corporate Treasury with Emirates NBD where her role involved advising on hedging financial risks to large corporates in UAE.
Shubhi holds an MBA in Finance from Goa Institute of Management, India, and a Bachelor of Science in Physics from the University of Delhi.
Director of Compliance and Public Relations
Aliya Shaik Al Kindi, Director of Compliance and Public Relations, brings 14 plus years of experience handling legal affairs in various governmental and private organizations. Prior to joining SIG Education, Aliya was the Acting Director of the Speaker's Office at the Federal National Council (Parliament of UAE).
Her role at Scholars International Group is to lead and ensure that the schools and the management follow protocol standards implemented by the UAE's governing entities.
Aliya holds an MSc in Information Technology specializing in Cyber Security from Zayed University and a bachelor's degree in Computer Science Engineering & Information Technology from Abu Dhabi University in Abu Dhabi, UAE.